Because of Jesus, we have been adopted into God's family. God is the perfect dad and we are his children. He loves us. He's in charge. And we bear his name. The Bible teaches that one of the ways God orders his household is to give responsibility to certain members who will care for, protect and guide the family. These leaders are called elders and they serve as a team. Below you'll see some of our team who get to lead in this way, plus others who serve the church in different areas in different capacities.
Paul Dean led the planting and establishing of Alathia Community Church in 2005. Alathia became Soma Issaquah in 2010. Paul holds a Ph.D. in U.S. History from Washington State University. He leads a missional community in the Issaquah Highlands.

Rich McCaskill led the planting and establishing of Emmaus Road Church in 2006. He holds a B.A. in New Testament from Oral Roberts University and an M.Div. from Regent College in Vancouver BC. Emmaus Road became a part of Soma Eastside in 2012. He serves as an elder and oversees various ministries of the church.

Nick Volk has been an elder with Soma Eastside since 2013. He holds a BA in Business Administration from Washington State University, and an MA in Theology from Fuller Theological Seminary. He leads a Missional Community with his wife Colleen.
Jason Messer lives in Sammamish and serves on our elder team. He is excited to see the Eastside transformed by the love and grace that Jesus has for all people. He and his wife Misty have four kids and lead a Missional Community. He enjoys cycling and skiing powder.
Brian Janous serves Soma Eastside as one of our elders. He is committed to equipping the church to serve the needs of the hurting and the marginalized. He lives in Issaquah with his wife Kim and their three kids. He is also a fearless mountain-biker.
Tyler Saldaña is our Interim Youth Pastor. Before moving to Washington, he earned his BA in Ministry through the Antioch School of Church Planting and Leadership Development. Tyler, his wife Erin, and their daughter Gracie live in Issaquah Highlands.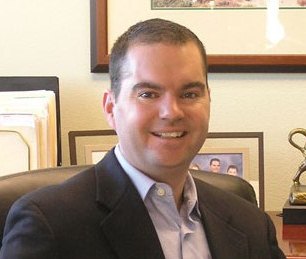 Chad Eder has been on staff at Soma Eastside as our Director of Business and Finance since 2010. Some of his areas of responsibility are: annual budget, human resource, vendor contracts, financial systems and general accounting. Please keep Chad in prayer as he serves in this vital role within our church.
Julianna Kirschenman volunteers her time as our Administrative Assistant and communications expert. Julianna lives on the Eastside with her husband Jay. She has three grown kids and enjoys keeping people connected to God's mission, sending emails and playing golf.
Lisa Widener is our Deacon of Benevolence. She works hard to care for the people in the church and in the community with the resources God has given us. Lisa oversees the Benevolence fund and believes we all have something to give and receive from the body of Christ. Her desire is to see the gospel transform people's lives in a holistic way. We are so grateful for her hard work that points us away ourselves and highlights Jesus.
---
Stephan Peck is our Youth Pastor. Stephan loves spending time with teenagers and their parents. He works with Middle Schoolers and High Schoolers to help them navigate the complexity and the chaos of growing up. Stephan and his wife love the outdoors and they have two adorable daughters.
Stephan Peck is currently on a medical leave of absence. For more information on how you can help support the Peck family during this season, please email Pastor Paul.